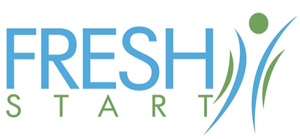 The Fresh Start Program is a comprehensive 2-year support, education and coaching program delivered before and after your surgery.
We have partnered with the highly experienced *Fresh Start *team to give our patients the very best and most accessible bariatric support, education and coaching.
Everybody has difficulty breaking bad habits and finding the time and motivation to keep going can be a challenge. But breaking these habits is key to achieving our long term goals of losing weight and enjoying a happier life.
Fresh Start is a comprehensive 2-year program delivered to OClinic patients after their bariatric surgery. The online program offers a full spectrum of support at a distance, making it that much easier to stay on track.
Designed and delivered by an experienced, qualified and professional coaching team, the program includes pre and post-surgery support, live face-to-face workshops, fortnightly interactive webinars, unlimited email support, and 2-years' access to all online resources. It will help you to achieve the weight, lifestyle and health results you desire and deserve, with the convenience of being delivered to you no matter where you live in Australia.
If further support is required, one-on-one consultations can also be organised separately at any time either with our accredited in-house psychologist, or via a telephone consultation with a Fresh Start support coach (consult fees apply).